i got your number
pictures!
ok - now these were taken from both mine and zack's phone today at lunch... i apologize for the poor quality - but hey - better then nothing right?
zack's thinking "do i like the gray? ..."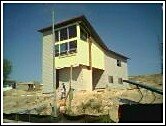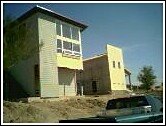 next time i'll set the phone picture quality to "high" BEFORE i take the pictures...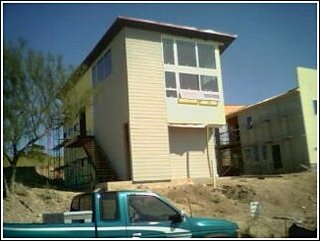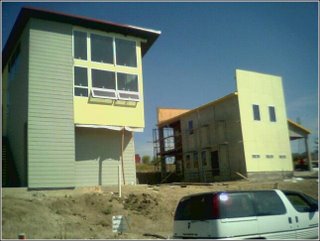 notice how we have the same yellow as our neighbors? well not for much longer! especially since their soffit color is almost the same color as our original hardi, and their hardi color was our original soffit... sounds like a case of she wore stripes and polka dots and he wore polka dots and stripes.
this is really the best image of the gray color on the hardi..
more,
better
, pictures soon... stay tuned!